SEND GOODS IN EUROPE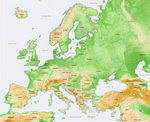 Shipping
Deliveries to Europe
The shipments carry out through international forwarders within 5 to 10 days from the day of payment.
Warranty
All the goods followed by
the warranty of the official brand.
If you follow the link: European Consumer
you will find the European Directive that mentions the obligatory of the brand companies to provide warranty among all the European Union countries apart the country of the initial purchase. The only obligation is to provide the invoice and packing list of the purchase.
llllllllllllllllllllllllllllllll





llllllllllllllllllllllllllllllllllllllllllllll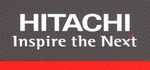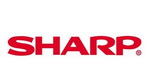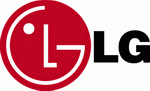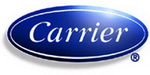 llllllllllllllllllllllllllllllllllllllllllllll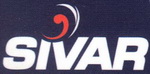 Hitachi Yutaki m

heat pumps low temperature (55°C)

monobloc

single phase & three phase

heating only

7,1Kw ~ 17,5Kw

Hitachi Yutaki S

heat pumps medium temperature (60°C)

split

single phase & three phase

heating & cooling

7,5Kw ~ 32,0Kw

Hitachi Yutaki S Combi

heat pumps medium temperature (60°C) with built ZNX

split

single phase & three phase

heating & cooling

7,5Kw ~ 17,8Kw

see more
see more
see more
Hitachi Yutaki S80

heat pumps high temperature (80°C)

split

single phase & three phase

heating only

10,0Kw ~ 18,0Kw

Hitachi Yutampo

heat pumps medium temperature (65°C)

split

single phase

only for hot water with ZNX

2,0Kw - 262(dm3)

see more
see more
Meet heat pumps Yutaki of Hitachi saving up to 80% on heating costs
What is a heat pump?
The heat pump is a machine that has the capacity to pump heat energy
a "reservoir" and transfer it to another.
During the winter, heat is pumped from the environment to the residence achieving an increase in the internal temperature (heating mode - Figure 1). During summer diarkeiatou contrary, abstraction is made from inside the house with the result meiositis internal temperature (cooling - figure 2). Incorporating features and benefits that make it the ideal solution for replacing traditional oil boilers and new installations. It is available in sizes from 5,0 kW to 32,0 kW. The maximum water outlet temperature is 80 °C without the use of electrical resistors.
75% Free energy from the environment and 25% Electricity
Heat pumps use electricity only for the movement of the mechanical parts. Thus, unlike conventional systems, requiring only 25% of electricity, while the remaining 75% to absorb sudden free environment.
Furthermore, the DC Inverter technology allows the pump to alter the performance of maintaining a constant heating capacity even when the outdoor
temperature is too low.
<!-My calendar widget - HTML code - mycalendar.org -->
<!-end of code-->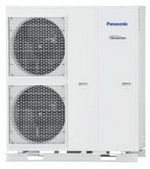 Heat pump Panasonic Aquarea
WH-MDC05F3E5 - 5KW
€3.400,00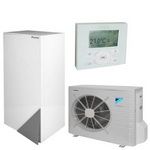 Heat pump Daikin Altherma
split 6,84 Kw ERLQ006CV3/ EHBH08C3V
€3.580,00
Heat pump Samsung 10/9KW
€3.100,00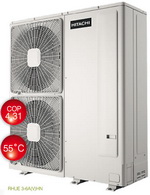 Heat pump Hitachi Yutaki m - 7,1 KW RHUE3AVHN-HM
€2.950,00